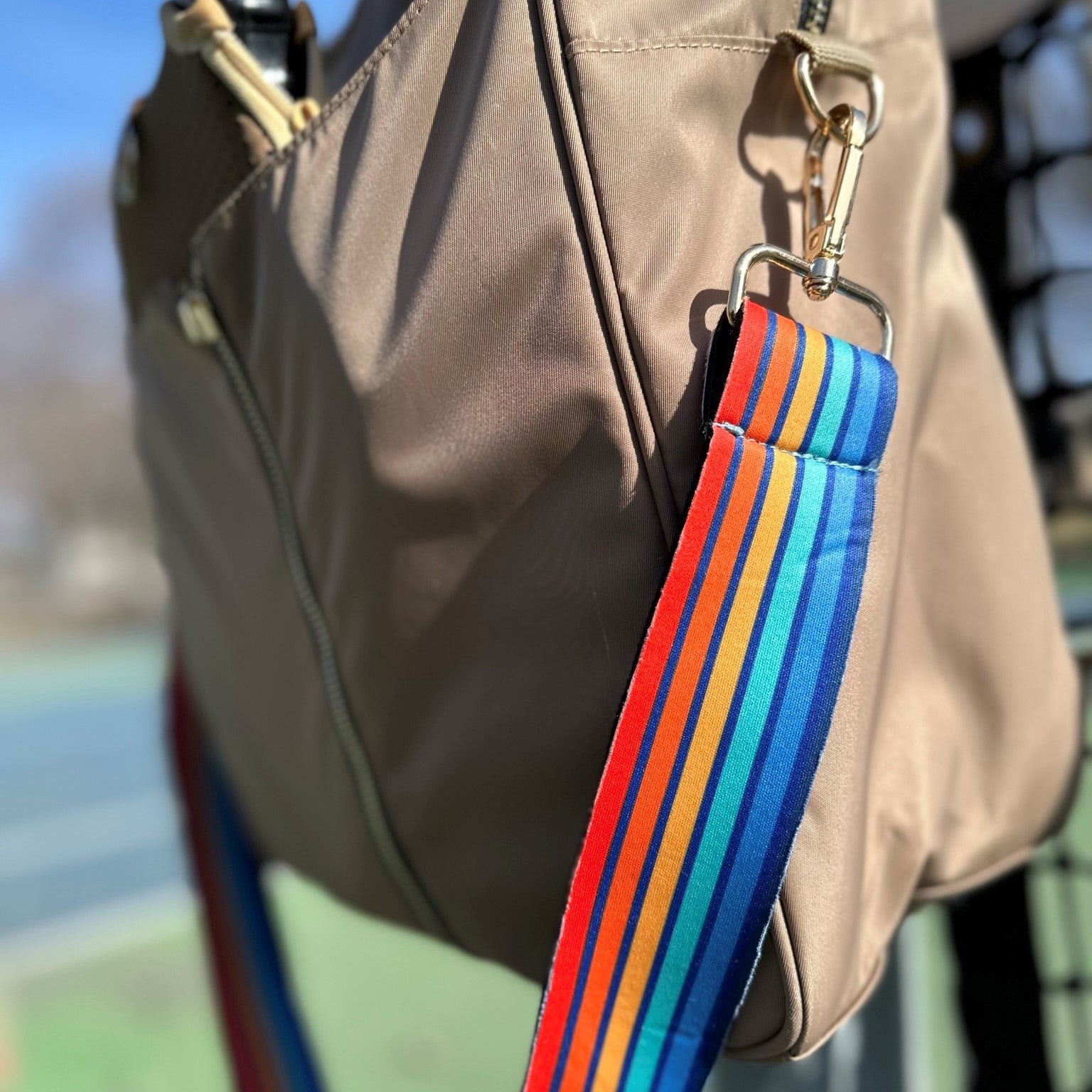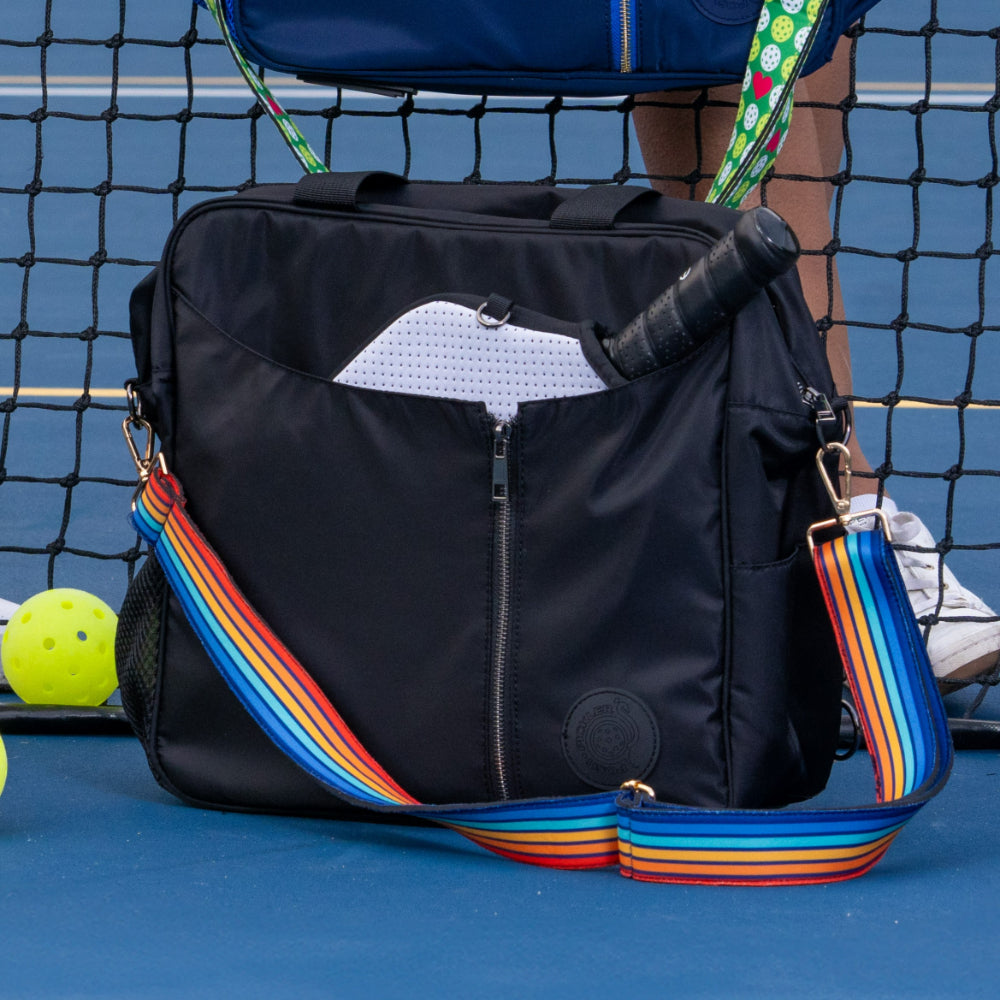 Interchangeable Shoulder Strap - Vintage Victory
Switch up your style or change your look in an instant with our Pickleball Crossbody Strap. Easy to attach, adjust and go–our versatile strap can be worn as a crossbody or over-the-shoulder giving you the flexibility to carry your bag the way you want. Compatible with all our bags and accessories–a comfortable, hands-free experience is finally within reach.
Adjustable strap length
Gold-tone metal accents
Bold, colorful designs
*Compatible with Zipper Pouch, Drawstring Pouch, Crossbody Paddle Cover and 3-in-1 Bag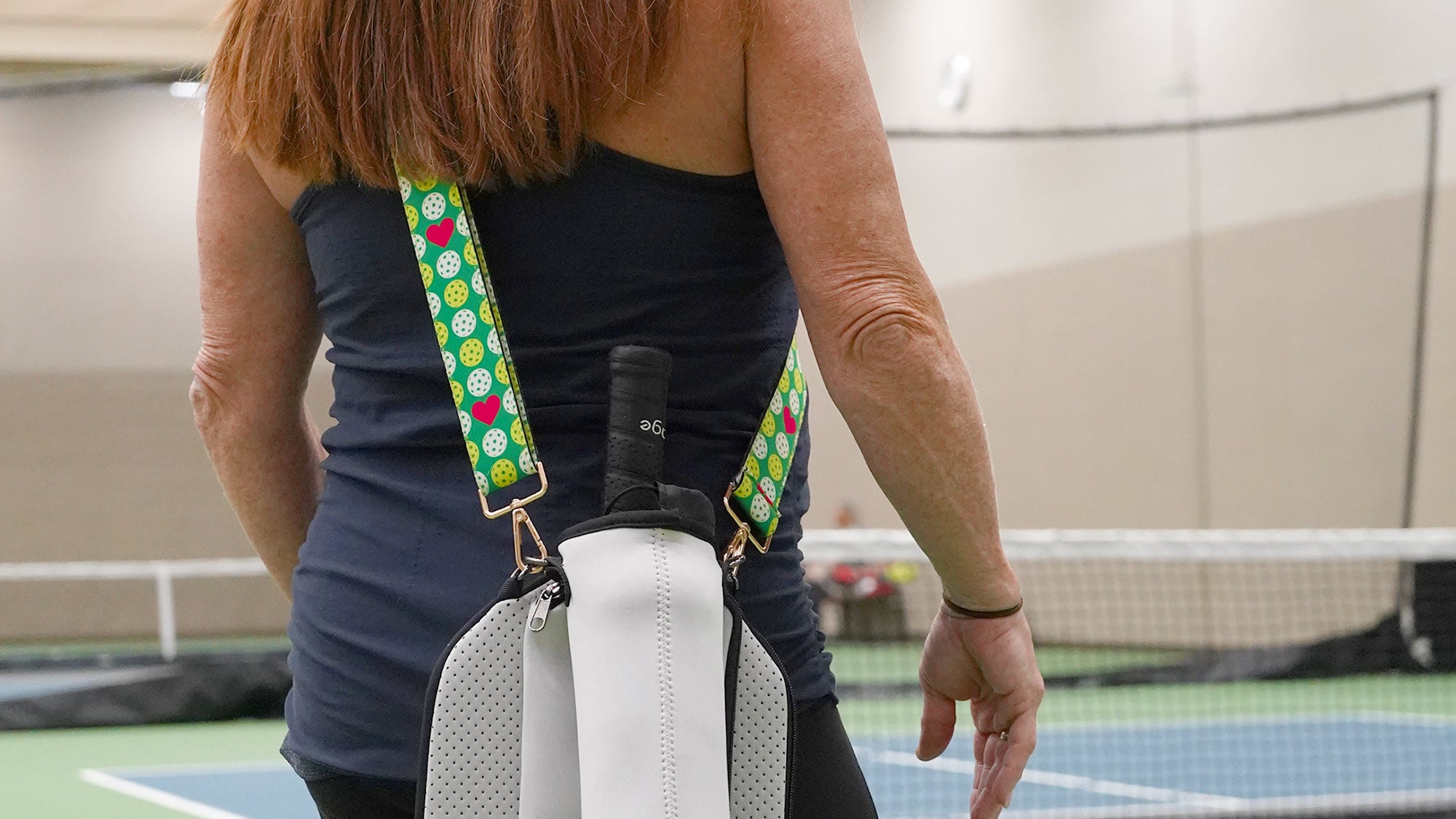 Comfort and style, all in one strap.
Unleash your creativity and personalize your pickleball gear with our interchangeable crossbody strap system.
This product has no reviews yet.